---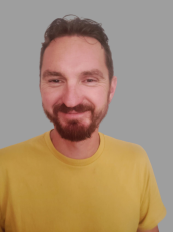 Justin Stewart - Worship Elder
Justin was born and raised in Lebanon, Oregon. He and his wife, Sarah grew up in neighboring cities and married in 1999. They then had 3 beautiful children: Laura, Payton and Genevieve. In 2005, God called Justin to start leading worship, and he has been faithful in this calling ever since. God moved his family to Rock Springs in 2008, and he has been employed by the city of Rock Springs since 2010. He is currently the City Sewer Commander, so next time you flush you can thank Justin! He has been attending the Rock Springs Christian Church since 2021, where he is blessed to be leading worship with his wife and kids.
Email:
---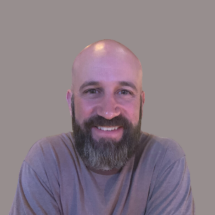 Mac Lucero - Pastoral Elder
Mac was born and raised in Green River, Wyoming. He joined the Marine Corps after graduating from high school, and met his wife Hannah while stationed in Pensacola, Florida. He and his wife lived in several different places before moving to Lynchburg, Virginia, where Mac attended Liberty University and earned his bachelors degree in Biblical Studies. At the beginning of 2015, God moved the Luceros back to Sweetwater county for ministry purposes. He has been attending/serving at the Rock Springs Christian Church since May of 2021. He & his wife Hannah have two kids, Elias and Laney, and they all enjoy spending time outdoors, hiking, hunting, fishing, camping & boating at the Flaming Gorge.
Email:
---

Wade Wollman - Administrative Elder
Wade was born in Roundup, Montana but moved around often because of his dad's job. He was raised some in Worland, Wyoming before moving to Longmont, Colorado. Eventually he moved to Rock Springs in 1977, and joined the Rock Springs Christian Church in 1980, where he served as a Deacon for many years. He has now served at RSCC as an Elder for the past 15 years. He and his wife Kayleen have three children: Nichole, Natalee, and Kyle and six grandchildren: Cameron, Mackenzie, Noah, Hudson, Lincoln, and McKynlee.
Email:
---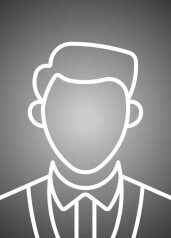 Dave Gillman - Community Outreach Elder
---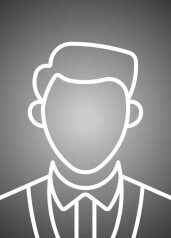 Glenn Scott - Youth & Facilities Elder
The Rock Springs Christian Church (RSCC) was formed in 1976 with Glenn's dad, Don Scott, as a founding member. Don Scott married Jan Polhamus in 1979, and she joined RSCC in 1980. Glenn was born in 1983. He was baptized and became a member of RSCC at age 6. Glenn attended the church until he joined the Marine Corps in 2003. After completing his military contract, he returned home and resumed attending RSCC. In 2010 he met his future wife, Julie, at RSCC. Glenn and Julie have one daughter, Grace, and live in Rock Springs. Glenn is now following in the footsteps of his father who served as an elder for many years.